Mixed Case Special - $299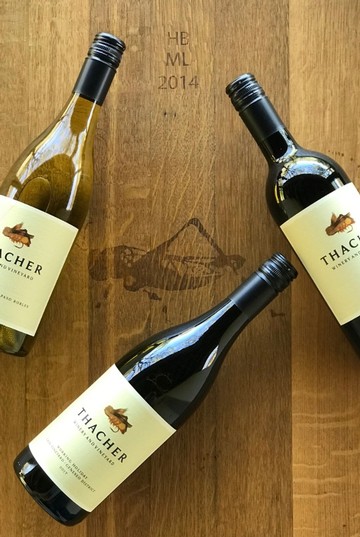 4 bottles of each of our restaurant-designed everyday wines; the 2018 White Table Wine, 2017 Working Holiday and 2017 Zinfandel
2018 White Table Wine, 91 pts Wine Enthusiast
85% Chenin Blanc, 15% Muscat Canelli
$24 retail

The majority of the fruit was sourced from the Shell Creek Vineyard, planted in 1972 on its own roots. It was wild-fermented in primarily stainless steel, to drive acidity and aromatics, with some neutral barrels adding weight and texture. A small portion of Muscat Canelli was blended in for added perfume and palate weight. Aromas of peach, daffodil and mango, along with a touch of alkalinity on the nose. The palate is quite crisp, fresh and chalky, combining tropical coconut tones with apple and higher-toned citrus.

2017 Working Holiday, 92 pts Vinous
39% Grenache, 38% Syrah, 23% Mourvèdre
$28 retail

This wine came from our desire to create a true "table wine"; a wine that was rustic, delicious and affordable, while still being made as authentically as possible, with little manipulation. Above all, it had to be infinitely quaffable. Aromatically, the wine shows plenty of fruit: blueberry, raspberry and strawberry. This is accentuated by sweet anise spice, and counterbalanced by savory elements of rhubarb, peppercorns and stemmy characteristics.

2017 Zinfandel, 90 pts California Grapevine
100% Zinfandel
$26 retail

In our continued efforts to produce a line of wines for everyday use at the table, this wine was blended to provide a Zinfandel that was slightly less aggressive and a bit more food friendly than our main Zin bottling. The nose is juicy and almost confectionary with cherry taffy aromas, but there is also classic Zin pepper and rhubarb savoriness. While heavily and darkly fruited, the palate is nicely framed and structured with just a touch of oak spice and tannin.